Wildflower schools are growing and spreading
Posted On October 4, 2019
---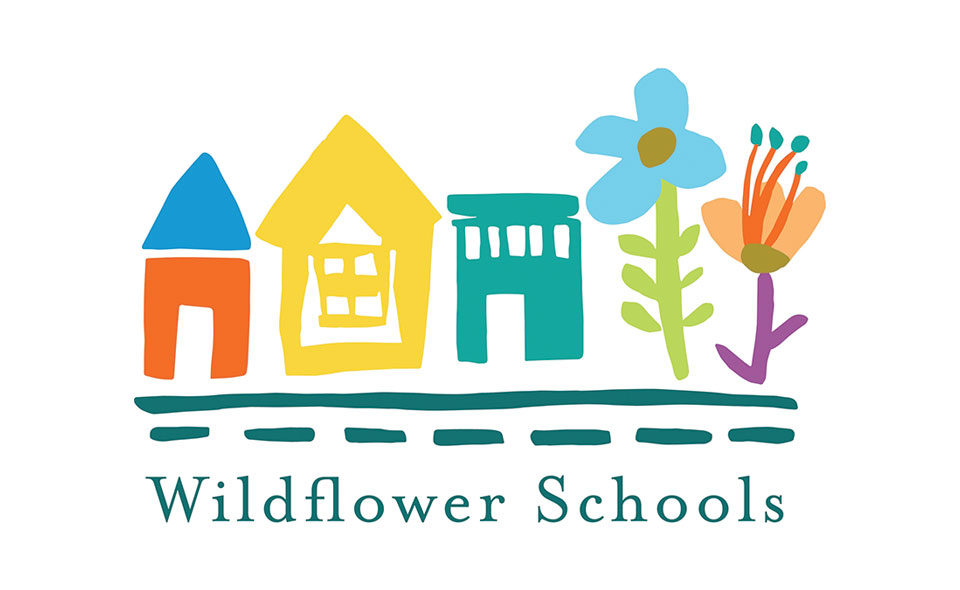 This article appears in the Fall 2019 issue of MontessoriPublic — Print Edition.
---
Radical decentralization drives the network
Wildflower Schools, a network (or "ecosystem") of decentralized Montessori microschools, led by "teacher-leaders", that support children, teachers, and parents, were the 2014 brainchild of Sep Kamvar, formerly a professor at MIT and the director of the Social Computing group at the MIT Media Lab. (He's now the co-founder and chairman of Mosaic, "a technology-centered homebuilder that builds community-oriented, car-light neighborhoods," and Celo, "a cryptocurrency focused on financial inclusion.")
The schools grew out of Kamvar's innovative thinking about the intersection of technology and society (he helped develop, among other projects, personalized search for Google), and his search for a preschool for his own child. The programs operate according to nine principles including small scale, teacher leadership, and local connections, and the model is open-source in the sense that anyone can make use of the principles. Kamvar's interest in technology attracted a lot of attention at the time, with proposals for sensors in children's shoes and ceiling-mounted cameras to track their movements and assist in observation.
The network started small, with one school in Cambridge, Massachusetts, and grew to eight in 2015-16, when Kamvar teamed up with Matt Kramer, then co-CEO of Teach for America, to establish the Wildflower Foundation to support growth and development. Over the last five years, the network has grown to what will be nearly three dozen schools across ten cities by the end of the school year.
So how are they doing?
When I spoke with Kramer in the summer of 2016, he was just coming on board and still in a period of exploration and development, and could really only speculate about how things would go. Still, even then he expressed a deep commitment to core Wildlflower principles—high quality Montessori, to be sure, but also radical decentralization inherent in one-classroom storefront schools led by teachers. I asked him at the time if public funding was a requirement and while he declined to stake out an organizational position, he pointed to Wildlfower's Equity principle and suggested that it requires low-cost or no-cost access.
There were a lot of open questions at that time: How would the decentralized approach fit into a larger structure? How would Wildflower maintain quality and authenticity in a decentralized organization? How would public financing, or equity of access, be ensured? And, to the question that always comes up with innovative approaches, but especially with the commitment to single-classroom quasi-independent schools, how would this scale? At the time, Kramer speculated, although this was never an organizational goal, that there might be as many 1,000 Wildflower schools in ten years' time—implying a doubling in numbers every year for ten years, yet still just scratching the surface of the public education landscape.
Transition and growth
The 2016-17 school year saw Wildflower mostly building infrastructure, exploring options for expansion, and settling in.  Just three more schools were opened: two more in Cambridge and one in Puerto Rico, joining two that were already there. Wildflower also developed its "hub city" model, a Fellowship program for new teacher-leaders, a build-out of back-end services for billing, payroll, record-keeping, and more. Growth picked up in 2017-18, with five new schools and three new states (Kentucky, Rhode Island, and Minnesota). Six more schools launched in 2018-19, including two in new hubs in Indiana and New Jersey.
2019-20 looks to be the biggest growth year yet, with 13 new programs in all. Four have already launched, including another in Puerto Rico (bringing the island's total to five) and two in a new hub in North Carolina. Nine more are slated to open this fall ans winter, including three in new hubs in California and Ohio.
So is this Wildflower's big moment? This year will take them from 22 schools to 35, not exactly doubling, but still an impressive rate of growth.  About 500 children are enrolled in Wildflower schools in all. The organization points out that nothing in Montessori is spreading faster—bringing access to Montessori to more places—than they are. So what kinds of schools are they—are they moving the proverbial needle on growing access to high-quality developmental education?
Wildflowers are like wildflowers
The answer, I think, is that Wildflower is settling into who it's going to be—which may not be exactly what they thought they would become initially, but which is definitely something worth becoming.
There has definitely been consistent growth. Kramer said that this is more a function of better organization, support, structures, implementation coaching, etc., than progression towards internal growth targets. Wildflower just doesn't work that way—they follow the needs and interests of the communities they work with, rather than aiming for a predetermined number or rate. "Organic growth has many wonderful aspects, but it doesn't always produce a factory-ish methodical production timeline," Kramer said.
These days, Kramer anticipates continued growth in line with the last few years, which has been about 50% per year—still an impressive rate, but one which might take the schools to more like 100 over ten years. "The network will grow at the pace that it warrants, based on how many parents, teachers, philanthropists think it's a good idea," Kramer explained. "Our job is to solve the problems in front of us." After this recent expansion period, Wildlflower is concentrating on its ten cities for now, and not looking to expand into other cities or regions in the immediate future.
An organic diversity
The current schools mostly serve ages birth to three and/or three to six, with just four elementary programs and one high school (Girasol, in Puerto Rico). And they mostly rely on tuition (which is not unusual for infant, toddler, and preschool care in the U.S.). About half of these accept local public funding for child care, and all Wildflower schools embrace a principle of equity and do their best to provide low cost access as needed. Three schools in Minnesota are charters.
On the technology side, progress has been slower than expected. Engineers have spent a lot of the last two years on what turned out to be a "hard problem": knowing not just approximately, but precisely, who works on what when—distinguishing interactions rather than proximity. Some of those problems have been solved, new ones have emerged, and overall Kramer is optimistic that within a year, the systems will be able to generate usable information for teachers who choose to use them.
A bit like the World Wide Web
What comes across most strongly from Wildflower, though, is the deep commitment to radical decentralization, autonomy, and distributed authority.
In its earlier stages, Wildlfower seemed like it would act something like a charter authorizer. Potential teacher-leaders came to the Foundation, which reviewed and approved plans. But the organization has worked to push that authority—and the responsibility that comes with it—back down to operators. Kramer described a process where emerging teacher-leaders go through an application process emphasizing self-reflection. They convene a panel of existing teacher-leaders, ideally one in the hub where they want to work and one outside their hub for added perspective, to review and advise on their plans. Critically, that advice, which can range from "that's so inspiring, start planning!" to "we're not sure you've thought that through" is just that: advice, not authorization. The new leaders don't have to listen, but they typically do—after all, they want to do the best program they can.
Once a school is up and running, it can become a part of a "pod" of a few nearby schools. These groups often have multi-school "faculty meetings" once or twice a month, sharing resources, strategies, and procedures, and reflecting on the Wildflower principles. The network is essentially self-policing and self-maintaining, and a pod does have the power to remove a school from the network, although that has not yet taken place.
This structure doesn't always come naturally to participants, and it has been some work for partners and teachers to take ownership and responsibility for Wildflower principles and practices. "People tend to ask, 'Who do I really work for?'" Kramer said. Getting to people to understand and trust that no-one is coming to supervise has been a process.
But Kramer sees it as more than worthwhile—as essential to the enterprise. "You don't need one person to tell another person what to do. It's a different paradigm. Everyone who comes here takes a little while to figure it out. It's like Montessori's fostering of independence."
Una flor silvestre in Minneapolis
I had the opportunity to speak with a new Wildflower teacher-leader, Maya Soriano at Lirio Montessori, a two-way bilingual Spanish immersion program in Minneapolis serving three to six year-olds in a highly diverse, mostly Spanish-speaking neighborhood. Soriano came to Montessori from Teach for America and Los Angeles public schools, and taught in Spanish immersion classes in Minneapolis before "stumbling on" Montessori through her own child. When she wanted to offer Montessori to historically underserved families of color and Latinx families, Wildlower offered her the structure and the independence to launch a school. I asked her the same question about scale: As good as this is, shouldn't there be more of it? She thought it was a good question, but in the end, she told me, "That just isn't who we are—it's not our approach to making change."
She sees more impact happening on the small-scale, hyperlocal interactions that this model makes possible. She sees teaching as activism and a vehicle for equity, not just for the children, but for the families and the community. Families of color could become Fellows, trailblazers, teacher-leaders themselves, and the micro school model allows Soriano to be directly involved in building true community engagement, and making community change.
And that's Wildflower.
---
David Ayer is the Communications Director for the National Center for Montessori in the Public Sector.
"You don't need one person to tell another person what to do. It's a different paradigm."
David worked in private Montessori for more than twenty years as a parent, three-to-six year-old and adolescent teacher, administrator, writer, speaker, and advocate. In 2016 he began working with the National Center for Montessori in the Public Sector. David lives in Portland, Oregon.
---